TempSure Vitalia
Vaginal Rejuvenation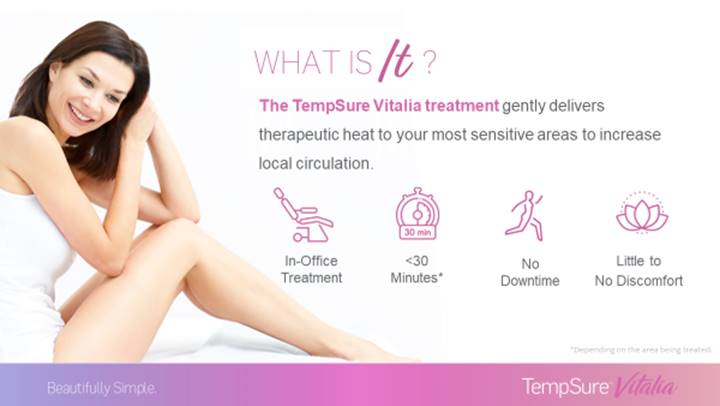 What is TempSure® Vitalia Vaginal Rejuvenation?
TempSure® Vitalia is a gentle radio frequency based treatment which enables non-surgical vaginal rejuvenation by delivering therapeutic heat to internal and external vaginal tissue.
When women age or become pregnant, they often experience hormonal shifts. These big shifts often result in vaginal laxity, vaginal dryness, decreased sexual pleasure and urinary incontinence. TempSure® Vitalia works by reversing some of those unwanted changes by inducing collagen synthesis and elastin cells in the vaginal canal. Increased collagen in the vaginal wall leads to increased tightening and hydration.
During treatments, the Vitalia handpiece is inserted into the vagina. The handpiece was carefully designed with patients in mind. The entire experience is comfortable and therapeutic. Treatments usually last less than 30 minutes, making it convenient to schedule during the day. After your appointment, you will be able to return to your normal routine immediately.
Dr. Kovalik uses a specially designed probe to improve the health of your intimate area specializing in:
Tightening your vaginal canal
Improve and tightening the appearance of vaginal skin
Improve your intimate experience
Boost your self-confidence
Relieve dryness and enhance sensitivity
Reduce urinary leaks and incontinence
What can I expect from the results?
Many patients notice immediate improvements. As the weeks go on, you should experience even better results due to the fact that collagen production takes time. The number of treatments that are needed will vary. A series of treatments is always recommended, but every patient is different. When you come in for your consultation at The Vitality Doctor, Dr. Kovalik will create a custom treatment plan for you.
The treatment is well tolerated

It's non-invasive, non-ablative and does not require anesthesia

Most patients resume their routines immediately after the treatment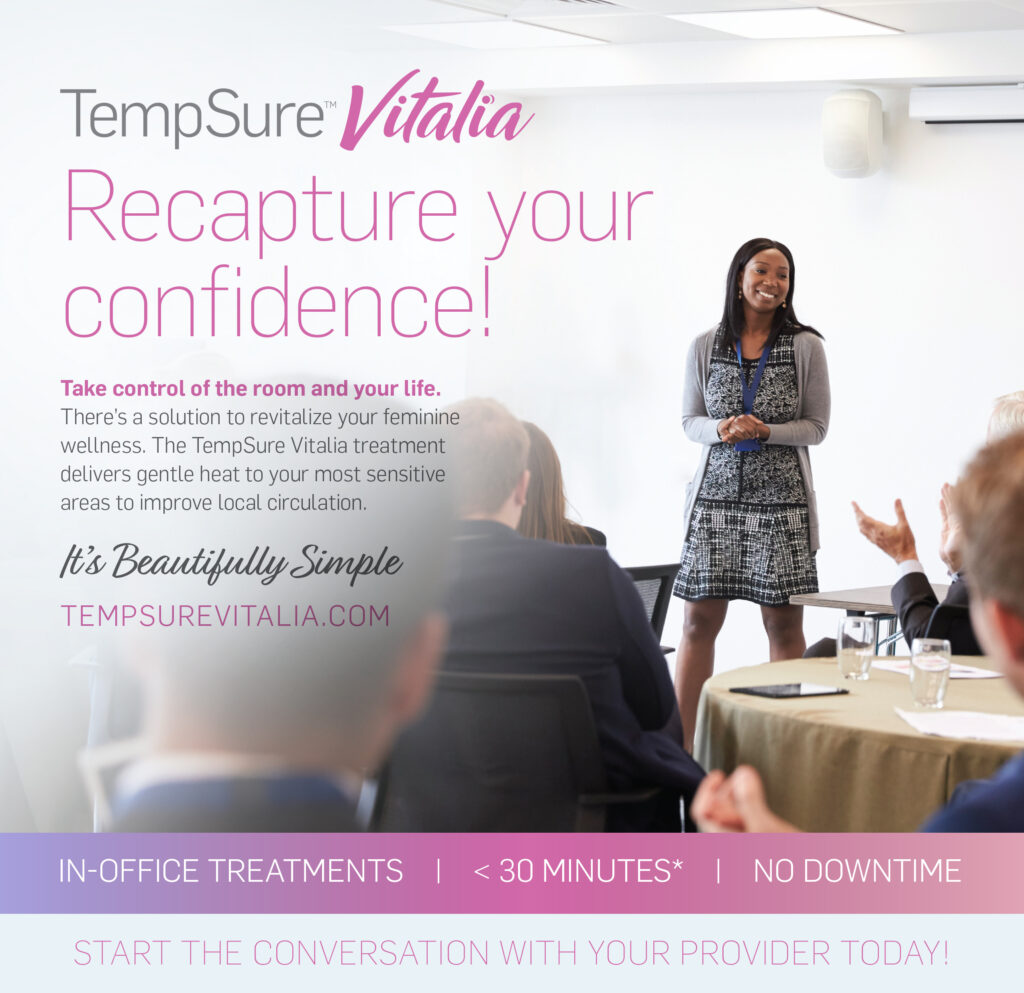 TempSure is a 300 watt, 4 MHz expandable RF platform for aesthetic procedures. Applications include, wrinkle reduction, skin tightening through soft tissue coagulation, cellulite reduction and women's wellness.
Have a question about TempSure® Vitalia? Contact Dr. Kovalik, The Vitality Doctor, today!